Why join us
Within and around ENGIE, a community is growing, driven by the desire to design and deploy solutions that combine performance and sustainability, and contribute to more harmonious progress. This community is made up of individuals who want to take powerful collective action to empower everyone to act. They are the Imaginative Builders.
Why join us?
Because you want to imagine and build the energy world of tomorrow
Because you'll have colleagues throughout the world
Because progress and innovation are based on diversity
Because the motivation of the individual is vital
Because you want to have opportunities to improve your skills every day
Because ENGIE wants to know what you will be doing in 20 years
Because ENGIE believes that life is not all work
You are the energy the world needs
Join ENGIE, a world leader in the energy sector
«I would like to go from a culture where failing is forbidden to a culture where not trying is forbidden.»

Isabelle Kocher, Chief Executive Officer of ENGIE
ENGIE considers your personality to be your best résumé, your inventiveness to be your greatest advantage, and your initiative to be the best reason to believe in you. Give meaning to your commitment, help develop energy that is more renewable, more efficient, and more accessible to everyone, and participate in the transformation of the world of energy.
A company open to external ecosystems
Working at ENGIE means being connected to its times, locations, and customers. This means exchange of perspectives, interdisciplinary partnerships with numerous external communities such as Junior Enterprises of France (18,000 students from schools of all kinds), the HR LAB (150 start-ups for recruitment and HR/management), Enactus (Social Entrepreneurship), SocialBuilder (digital start-ups created by female entrepreneurs), and many schools from different sectors, including School 42. At ENGIE, we build the future together.

Your intelligence is collective
You have colleagues working everywhere in the world
Would it tempt you to work collaboratively, have people listen to you and be able to make proposals? At ENGIE, each skill is put to use in helping to reinforce the projects of the entire Group.
Imagine the future together
Over 900 people already belong to the Young Professionals Network (YPN). If, like them, you are eager to innovate and create, join this extensive international network created by young ENGIE employees, which now gathers energies from around the world and resides at the intersection of all ENGIE metiers. In it, you can express and carry out your ideas in complete freedom, and help enrich our common culture.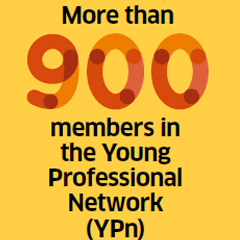 Your personality is an advantage
Progress and innovation are based on diversity
Is it important to you to be proud of your personality, experience, culture and uniqueness? ENGIE promotes gender equality, ethnic diversity, and equal opportunity, since highlighting the assets each employee has to offer ensures that all of us will succeed.
Handicap Network
ENGIE will never regard your difference as a handicap. Its Handicap Network promotes many collective initiatives, including a policy to recruit the handicapped, raising employee awareness regarding the handicapped, and workplaces designed for the handicapped. In 2015, the Group employed 2,600 handicapped persons.
Placing faith in young talent
Young talent is a hotbed of innovation, new skills, and entrepreneurship, and new ideas. No matter whether ENGIE hires them, offers them apprenticeships, or provides them with support as they enter the workplace, the company promotes the employability of youths as part of a European commitment embodied by its signature of the Pact for Youth and the Alliance for Youth.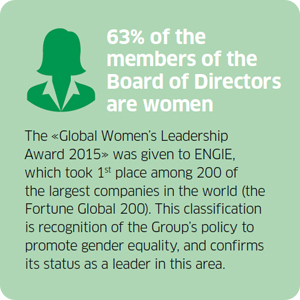 Your creativity is put to use
The motivation of an individual is vital for us
Is it important to you to be proud of your personality, experience, culture and uniqueness? ENGIE promotes gender equality, ethnic diversity, and equal opportunity, since highlighting the assets each employee has to offer ensures that all of us will succeed.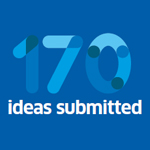 Your creativity is put to use
You have initiative? Cultivate it! Audacity is indispensable to inventiveness, and curiosity is not a fault. On the contrary, they are the forces that will invent the world of tomorrow, and allow you to anticipate and take the lead.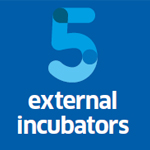 Innovation Trophies
If one morning you wake up with an ingenious idea, don't go back to sleep. Submit it right away to the Innovation Trophies program, which each year awards prizes for the most daring projects, as well as the talent and expertise of those who present them. No matter whether you have found a revolutionary way to optimize energy storage, or designed an ingenious application to save energy, you must admit that it would be a pity not to share it with the largest number of people possible!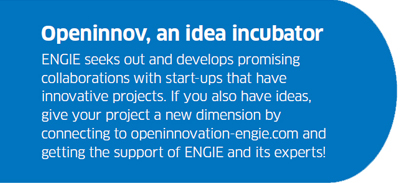 You can always aim farther
You will always have opportunities to improve your skills
Improve your skills every day? Acquire greater expertise? Gain more autonomy and leadership skills? ENGIE gives you the means to reach your goals, and opportunities to pursue. Apprenticeships, tutorials, training, e-learning, etc. At ENGIE, development rhymes with fulfillment.
Guaranteed mobility
Have an international experience, discover a new area of activity in which you can put your skills to use, etc. – ENGIE not only allows you to do such things, it heartily recommends that you do so! The Group has implemented an ambitious geographical and functional mobility policy, and strongly recommends that its employees take advantage of it. You will see that this is an excellent way to further your career!
You are a player in tomorrow's world
ENGIE already wants to know what you will be doing in 20 years
Do you think about the future? Set challenges for yourself, participate in major projects, make progress … Energy efficiency, smart cities and buildings, smart energy and the environment – the Group anticipates changes in its metiers by maintaining its lead in the energy sector! Start to discover a world of opportunities today, with the exciting metiers for the world of tomorrow and new ways of working collaboratively. Together, we can go farther!
Future jobs
The world has always changed, but it is now changing ever more rapidly! Unknown only a few years ago, the metiers of Data scientist, energy manager, and new business incubator are now an integral part of ENGIE's know-how. And there will be more new metiers since not even half of the professions of tomorrow exist today! At ENGIE, we build the future together, and, by joining us, you can begin today to create the world you imagine, and in which you would like to participate.
You will continue to have a balanced life
ENGIE believes that life is not all work
Well-being at work, a balance between professional and personal life for its employees… ENGIE believes that quality of life is a factor in the performance of each of its employees, and in the performance of the company and society in general. Daycare, the "help the helpers" initiative, telecommuting, concierge services to make your daily life easier: having a little time for yourself, or to dedicate to others, all that makes life worth living! Thus, ENGIE is creating ever more solidarity and environmental initiatives around the world, and it promotes participation and initiatives by its employees.

Rassembleurs d'Énergies
The Rassembleurs d'Energies initiative promotes access to sustainable energy for everybody and the reduction of lack of energy. It works in areas that run from solar energy in India, Mexico, and East Africa, to energy efficient social housing in Europe.
ENGIE Magyarország Kft.
Headquarters: 1191 Budapest, Üllői út 206.
Tel.: +36 1 460 1030
Fax: +36 1 460 1050
officebudapest.hu@engie.com
Mail address: 9024 Győr, Hunyadi u. 14.
Tel.: +36 96 335 816, +36 96 526 805
Fax: +36 96 528 654
officegyor.hu@engie.com